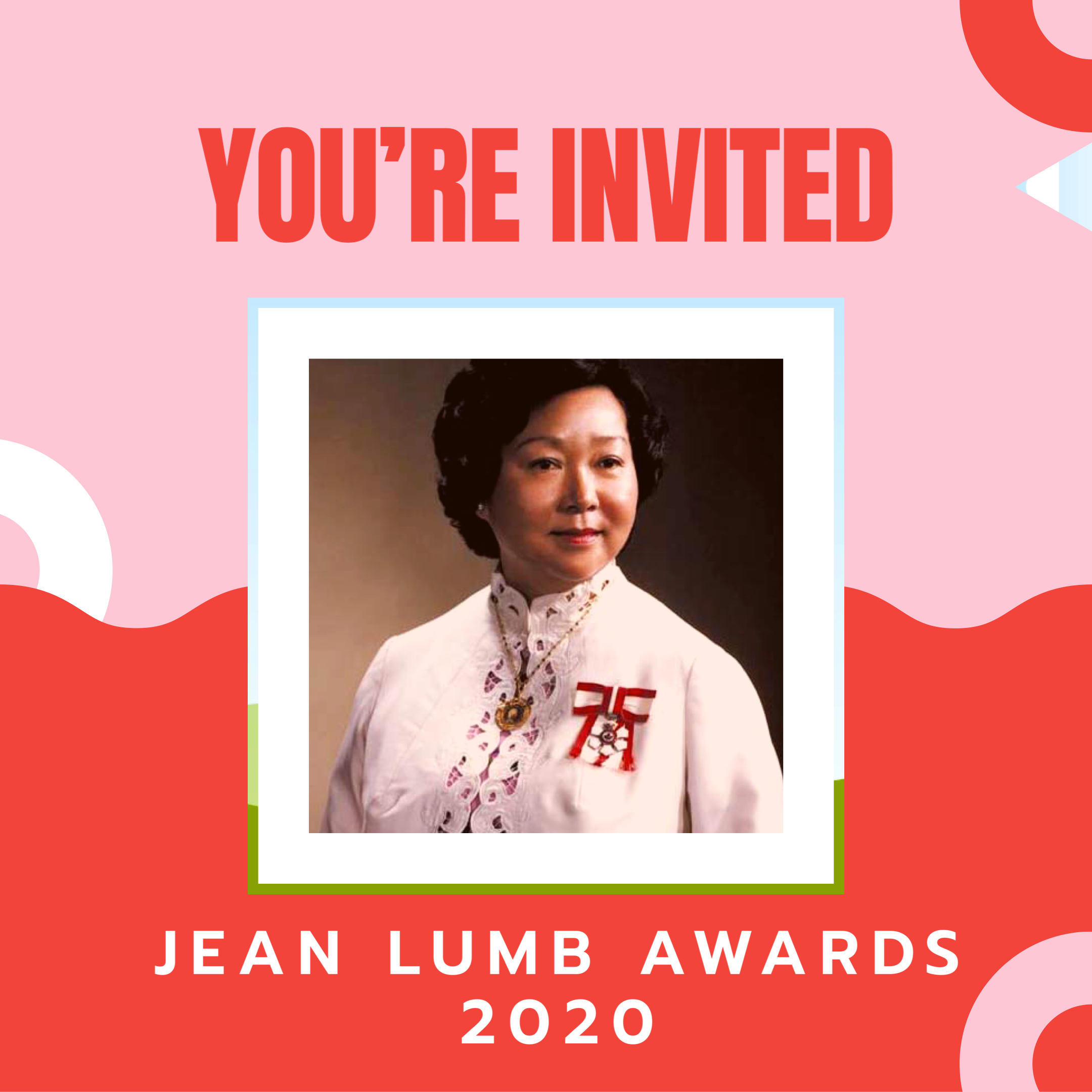 You are invited to a free Zoom webinar.
The Jean Lumb Foundation will be making history by having its very first virtual event that can be enjoyed from coast to coast, no matter where anyone lives. An eco advocate from New Westminster, B.C., a Canadian national gymnastic champion from Winnipeg, Manitoba, a Toronto student with a 99.83% final grade, and a water-recovery innovator from Vancouver are among the sixteen student winners of the 23rd Annual Jean Lumb Awards.
Here is the CanadaHelps link to register:
https://www.canadahelps.org/en/charities/jean-lumb-foundation/events/23rd-annual-jean-lumb-awards
Click on "Register" and provide your personal information in both the "Payee" and "Attendee" sections for your free ticket and Zoom link. Feel free to share this invitation with your family and friends.
When: Oct 24, 2020 01:45 PM Eastern Time (US and Canada)
Topic: 23rd Annual Jean Lumb Awards
Awards Programme
1:45 pm to 2:00 pm EDT
After you sign in to Zoom, you can enjoy a pre-programme slide show that gives an update about the past award winners from 1998 to 2019.
2:00 pm to 3:30 pm EDT
Welcome Remarks:
Dr. Kenneth Lumb
Mr. Shaun Chen, M.P., Scarborough North
Ms Judith Kramer, Principal, Jean Lumb Public School
Prof. William Gough, Vice-Principal Academic and Dean, University of Toronto Scarborough
Award Presentations
Your name will be entered in a lucky draw for four $25 Shoppers Drug Mart gift cards.
Any questions? Email info@jeanLumbfoundation.ca